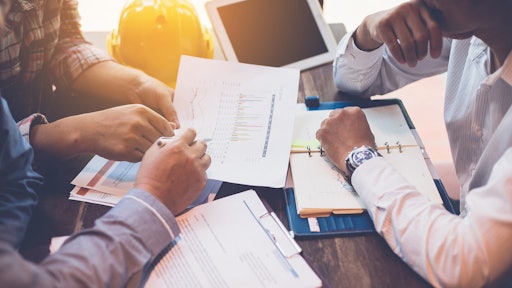 Using Technology to Mitigate Risk and Avoid Litigation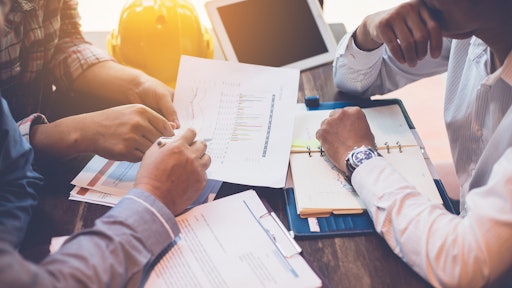 Industry-specific software allows field crews to carefully record project progress and increases visibility for the management team, leading to fewer disputes and less rework. However, not all technology is created equally.
©Panumas – stock.adobe.com
When it comes to risk management, modern construction companies have many useful tools at their disposal. Digital solutions for daily reporting and documentation help contractors keep jobsites safer and more productive than ever before.
Industry-specific software allows field crews to carefully record project progress and increases visibility for the management team, leading to fewer disputes and less rework. However, not all technology is created equally.
It's important for construction companies to carefully consider their options and invest in digital tools that protect them from litigation while also making the reporting process easy and efficient for the entire team.
How Does Digital Reporting Improve Visibility?
Even today, a significant number of construction companies use pen and paper reporting or basic spreadsheets to track work done in the field. Most contractors struggle to complete daily reporting tasks when these traditional methods are used, because it takes a significant amount of valuable work time to manually capture, record, and share data. 
Managers then spend hours trying to track down the information they need to properly monitor schedules, budgets, and safety concerns, before they can analyze it and organize reports for partners and customers. Not only do these roadblocks make the reporting process take too long, handwritten reports are also unreliable. They can be easily misinterpreted, and sometimes those miscommunications lead to costly errors.
Digital reporting simplifies the data collection process, standardizes report formats, and streamlines communication. Using the right software helps field contractors consistently provide detailed progress updates and share them in real time, in a way that is easy for office stakeholders to digest. They gain increased visibility into day-to-day progress, and can better understand what's happening onsite. They can also share that information with customers to build trust and better manage expectations.
What Digital Reporting Features are Important?
Before investing in new software, construction companies should consider several factors.
Ease Of Use
In order to best mitigate risk, a digital reporting solution must be easy to adopt. If field crews can't intuitively understand the interface or report information is poorly organized, it won't save any time over pen and paper. 
Field crews should be able to capture data from the field using their preferred mobile devices. The software should offer report templates and checklists that help contractors provide accurate details quickly with little oversight. Then, once report data is submitted, managers should be able to review it at a glance and automatically organize information into different views that help them track production on a granular level.
Real-time Reporting
Technology is used every day to share information instantly. A digital reporting solution should have the same capabilities. Through cloud storage, report data can be shared in real time, so that all stakeholders with access can view updates from the field as they are uploaded.
This up-to-date visibility means everyone is kept in the loop, and minor quality, safety, and scheduling concerns can be caught immediately before they develop into long-term problems.
Photo Capabilities
Photos and videos show the jobsite in more detail than text can. Sometimes issues that would be missed in written reports are easily noticed and corrected when there is visual documentation. This is especially important when project managers can't physically oversee every aspect of a complex construction project.
Digital reporting software that allows for easy photo and video capture, particularly when automatic time and date stamps are included, protects construction companies against litigation not just because of the increased visibility they provide. They can also help resolve disputes, because a photo or video can eliminate doubt when identifying the exact cause of a delay or timeline of accidental damages.
Historical Review
Digital reports should be stored in organized libraries that are easier to navigate than physical file cabinets. When information from a particular report needs to be located to quickly resolve a dispute, construction companies should be able to search for it and find it with little manual effort.
Organized report storage also helps construction companies make better bids. They can easily review historical report data and make accurate decisions about budget and schedules.
Messaging Features
Some digital reporting software allows for in-system messaging, meaning contractors won't have to open separate emails or text messages to read important safety information. Construction companies can notify field workers directly in the system they are working in if there is a work hazard or environmental concern that will affect their daily tasks.
Will Digital Reporting Prevent Litigation?
While no solution can fully eliminate project risks, for most construction companies, digital reporting helps prevent litigation significantly better than traditional reporting methods. In addition to risk mitigation, digital reporting saves time and money by giving stakeholders a highly accurate view of day to day progress and productivity.