Q&A: Jeff Leiper, chair of council's new planning, housing committee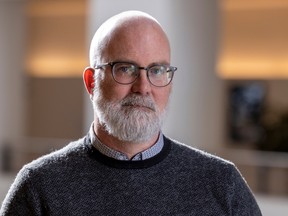 Kitchissippi Coun. Jeff Leiper is now chairing the Ottawa city council committee responsible for planning and development oversight.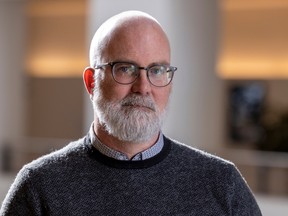 Article content
A longtime inhabitant of the world of city planning and development, Kitchissippi Coun. Jeff Leiper is now chairing the council committee responsible for its oversight.
Article content
A community association activist turned councillor for a ward that's been a magnet for intensification in Ottawa, Leiper sat on planning committee throughout each of his first two terms.
Article content
He's well-acquainted with the jargon and law particular to this policy realm, and already knows many of the major players, from developers to community groups, who populate it. He's also deeply familiar with files the committee will be seized with this term, including a major overhaul to the city's zoning bylaw, dictating what can get built where.
While he's bringing this background with him to the head of the committee table, which has an expanded housing-focused mandate and a new name to go with it, Leiper took pains to dismiss any notion that he's trying to be "minister of planning and housing," influencing the work of the committee and department that reports to it in an outsized way.
Article content
Rather, he explained in an interview this week, he wants to help his fellow members — a mix of new and veteran councillors, suburban and rural — get the information they need to engage independently with the work of the committee on policy and development applications, and thoughtfully exercise their individual votes. Those start today, when the committee meets for the first time this term.
The following has been edited for length and clarity.
You are the first chair of the newly named planning and housing committee. Can you explain how the work of the committee will change from what it involved previously, or is this just a rebrand?
The committee now has a significantly broader mandate to achieve affordable housing in the city.
Article content
I think part of it also branding. We've heard the message from the province that it wants cities in Ontario to build more units of housing, and the shift in name, I think, is partly to reflect the clear mandate that we have now from the province to approve housing development.
That's not to say that we haven't been achieving our mandate in the run-up to this name change.
Of all committees, planning has traditionally had the heaviest workload. Why did you want this job, and what kind of planning committee chair are you going to be?
I'm the councillor for Kitchissippi, and we have been on the leading edge of all of the intensification trends of the past 20 years.
It's created discomfort among residents, quite frequently. And I ran for office eight years ago in the hope of being able to make a contribution toward more thoughtful intensification, so that the process was not as wild-west as what we were perceiving in the community.
Article content
One of the things we're starting to see now, and we've said this for a long time, is that intensification is going to occur right across the city. The province has now weighed in with Bill 23, with a very clear mandate to have significant new intensification right across Ottawa. I think it is an exciting opportunity to work at a city scale in terms of up-zonings, in terms of intensification; approving developments that are significantly denser, significantly taller right across the city. And to try to do that in a way that is coherent, that is managed, that isn't ad hoc.
Our zoning in the city hasn't matched the official plan for probably several decades. That leads to mistrust on the part of residents who look at re-zonings and wonder why they are being approved. It's because there's a mismatch between what the official plan says and what the zoning that's in place actually does. The opportunity of the comprehensive zoning bylaw review (slated for this term) is to bring the zoning up to match what the official plan says, so at least people know.
Article content
Is there a rulebook — or marching orders from the mayor's office — about how you're supposed to approach this job as chair? If not, how are you defining your own mandate?
There is no mandate from the mayor with respect to how to be a chair. I think there's a lot of latitude in terms of how the chair approaches the job.
The decisions that come out of city hall shouldn't be defined by any one given individual, whether that's planning and housing or whether that's transportation or whether that's infrastructure. The decisions that come out of city hall should be the result of expert and independent recommendations from city staff, and thoughtful, well-informed, independent evaluation of those recommendations by the politicians who people have elected to represent them.
Article content
I think the chair has a unique function on committees of making sure that members who are being asked to consider and contemplate these recommendations have all the information they need. I think chairs have a particular responsibility to make sure that where council has indicated a focus, that council is providing oversight to staff to make sure that we're achieving that focus. But it's not any one individual's job to try to nudge legislation in one direction or another.
Even if they are a chair?
Even if they are a chair. This isn't a parliament. We don't have ministers. The decisions that come out of city hall are made by all of council.
Planning is a committee where members are asked to make decisions that interest groups often care deeply about. Developers, obviously, but also community associations in members' wards. You've mentioned this is almost certainly your last term on council and that you don't think at this point you will run for a fourth term. Do you think that knowledge will influence your work on planning committee in any way?
Article content
I think we want to do right by the residents of Ottawa. So, no.
I'm going to continue to be guided by the people I trust in the community and the folks with whom I've worked closely for eight years now on planning files.
The general manager of planning, real estate and economic development, Steve Willis, left city hall over the summer. The mayor has given council the power to decide on his permanent replacement. What qualities would you like to see in the person who ultimately fills that job and why?
A spirit of collaboration with council is going to be critical. There's going to have to be a political sensitivity to understanding where the room is to move forward on planning issues, between sometimes highly academic considerations at a staff level, at an industry level — like the planning industry and what it thinks is good — and what the residents of Ottawa are willing to accept. Council's job is going to be to try to find that balance. We're going to need a collaborator at the city to work with us on that.
Article content
This would never happen, but in a worst case scenario, staff bring recommendations forward to council that they ought to know are politically unpalatable. We don't see that much. I think we've had GMs of planning who have worked with city staff to ensure that the recommendations that are moving forward are recommendations to which council is going to be open-minded. But that collaboration to ensure that staff and council are moving forward in a productive way is probably one of the most important qualities that a GM can bring.
City of Ottawa staff have analyzed the local impacts of the province's new housing bill, and their conclusions are grim

Ottawa council passes motion challenging housing-supply Bill 23; province promises to keep cities 'whole'