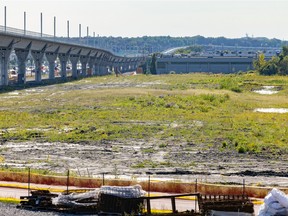 Major $300 million industrial development earmarked for Kirkland
Article content
Construction will soon begin on a major new industrial development at the busy corner of Highway 40 and St. Charles Blvd. in Kirkland.
Article content
Kirkland officials and Rosefellow, a Montreal-based real estate developer, recently announced the construction of three energy efficient LEED-certified buildings as part of a massive $300 million industrial project.
Article content
"This major industrial project, which favourably positions the municipality in western Montreal's economic development landscape, will be located on a prized 1.3 million square-foot lot in the northwest sector," the city stated.
Rosefellow acquired the massive 1.3 million square-foot property from the city for $67 million.
Construction will begin in the spring of 2023.
Mike Jager, Rosefellow's co-founder and co-owner, said the acquisition of the city-owned lot was key to the project, which he envisions will become a key industrial hub in the West Island.
Article content
"We will use 100 years of combined experience to build an exceptional project that will make Kirkland shine on a national scale," Jager said. "This high-end industrial development will attract some of Canada's most renowned tenants. "
He said the strategic location of the industrial project will be aided by the arrival of the REM light-rail project, which is building a station in Kirkland, just west of the Rosefellow project.
Also, Rosefellow will "install a wall not far from the residential area located near the new industrial campus in order to preserve neighbouring residents' safety, sight lines, and tranquility. The wall's precise location remains to be confirmed."
Kirkland officials said the new facilities, along with a new retention basin and stormwater network recently built in the area, "align perfectly with  the Town of Kirkland's industrial and sustainable development plan."
"The development of this prized property in a quality urban environment is part of the municipality's strategic vision of consolidating a cutting-edge industrial and commercial sector, on both sides of the Highway 40," said Kirkland Mayor Michel Gibson. "This prestigious industrial project, endowed with high-quality architectural and landscape harmonization, will shine throughout the region and across the province."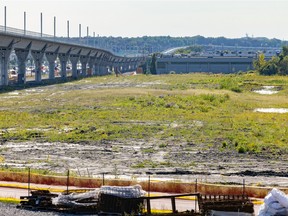 Kirkland's Héma-Québec facility needs blood donors

Kirkland mayor says there will be parking spots at new REM station