Crumbl Unveils New Strawberry Milk Cookie for Fifth Anniversary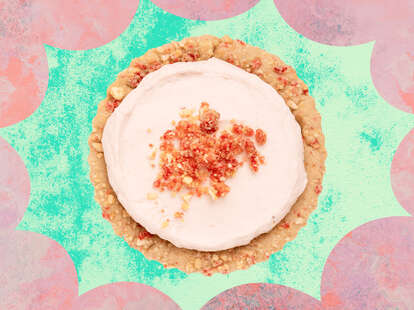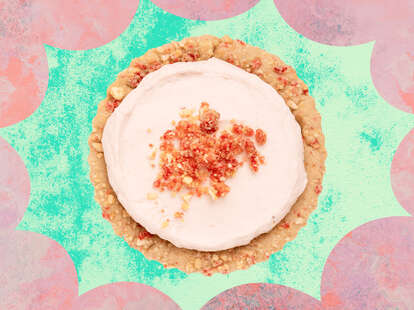 Edited – Courtesy of Crumbl
Each week, the bougie cookie connoisseurs over at Crumbl reveal a new lineup of cookie flavors. Oftentimes the brand likes to give its own unique spin on classic favorites. Last week, Crumbl unveiled a Mooncake Cookie and this week they're back with a new concoction.
This week, the company's in-house cookie savants are dropping a sweet confection reminiscent of a John Hughes classic. The new Strawberry Milk cookie is the perfect sweet summer send-off, all decked out in pink. The chewy mouthful is inspired by strawberry pie. The strawberry-based cookie is topped with strawberry mousse and, as you may have already guessed, strawberry streusel.
Haven't had enough pink yet? Well, Elle Woods, there's another pastel dream in store for you. Crumbl is also launching a special Pink Cadillac Sugar cookie, its Classic Pink Sugar cookie decked out in a pink swoop of almond frosting and topped with a decorative pink cadillac that would make Elvis jealous.
This week's cookie lineup is extra special considering the fact that the company is celebrating its five-year anniversary. Very sweet indeed.
Want more Thrillist? Follow us on Instagram, Twitter, Pinterest, YouTube, TikTok, and Snapchat.
Jeremy Porr is a News Writer at Thrillist. Follow Jeremy on Instagram.